Utility for all age groups
IPA test does not cater to children only. From a toddler to a fully-grown adult, DMIT software serves the purpose of everyone. With your unique fingerprints, the DMIT report can help you learn about various personality verticals.
Identify your child Inborn Talent and find their best learning style. Pick their activities based on their innate potential.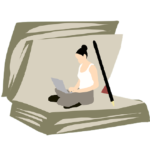 Recognize intrinsic potential by understanding your creative and analytical skills. Also, become aware of one's learning style.
Get career counseling by learning about your personality types, strengths, and weaknesses to develop your core competencies.
With IPA, you can learn about the weaknesses and talents of students. Know their academic needs and learning styles.